Mohegan Lake
4.1 / 5 Stars
1896 East Main Street

Mohegan Lake, NY 10547
(914) 528-9000
---
Thomas
5/5 Stars
Awesome these people are very helpful and reasonable highly recommend stopping...
Howard
5/5 Stars
We love our new hot tub that was delivered timely and installed professionally. We have been Orange County customers for over 25 years, first for our pools and now our hot...
Darwin
5/5 Stars
Doug
5/5 Stars
Vincent and his team are awesome! They are always helpful and very knowledgeable. So glad to have them in the...
william
5/5 Stars
James
5/5 Stars
Professional staff, friendly and most efficient
Nicholas
5/5 Stars
This is the best pool and spa company around. The staff is awesome and really go out of their way to help you. I really have to thank Vinny, Carol and Ashley. They kept their promises during this crazy time and my pool was installed on time. Thank you so...
Gypsy
3/5 Stars
Well it's there, that's why it's okay. But their hours or not as convenient as Joanne's, and their prices are not as reasonable. How can you have limited hours in the...
Mike
5/5 Stars
Ashley, in particular, has been fantastic help to us for years. We love this place and its...
Michael
5/5 Stars
Jason
5/5 Stars
Great people. Great products. Great pricing.
Jeff
5/5 Stars
Never a hassle when I go there Great staff,very...
Chris
5/5 Stars
The store personal listened to what I was saying and gave me good sound advice. I implemented their recommendation and pool is...
Joseph
5/5 Stars
Love it. They always know just how to help me fix my...
Kevin
5/5 Stars
karen
5/5 Stars
lawrence
4/5 Stars
Crissy
5/5 Stars
What a great experience! It is busy however they don't lack in customer service. I am super excited to for my pool! Pics to follow! I definitely recommend as I felt so valued as a customer, all my questions were answered and it was a smooth...
Lisa
5/5 Stars
I love it there! It's the best pool store in westchester. The staff is helpful, professional, and friendly. Everything they sell is great quality too. Overall a great...
sorin
5/5 Stars
Karriem
5/5 Stars
Bene
3/5 Stars
Gabriele
5/5 Stars
It has been a pleasure dealing with Vinnie and his team. This is my first experience with a hot tub and the chemicals and they have been wonderful in answering all my...
Dan
5/5 Stars
Frankie
5/5 Stars
Chris
4/5 Stars
Erick
5/5 Stars
Denise
Been using Orange Country Pool for almost 20 years. They do free water samples and have always been spot on with directions. Never have had a missed swimming day! Always very helpful and...
Homero
Very smart team! Answered all my concerns prior to purchase and the installation went smooth. Everytime I walk into the store now, they know my name! Thank you OCP for taking care of...
Kevin
5/5 Stars
Ashley was our sales representative, very helpful and knowledgeable about the pool, pump. & ect. Very Happy with our new pool. Thank you, Ashley. For all your...
Jill
5/5 Stars
Ray
5/5 Stars
Excellent staff and supplies
Deirdre2312
5/5 Stars
Orange County pool and Spa 5 xxxxx Well what can I say From the order to the installation ....amazing people. Carol has been a terrific help ALL THE TIME Any questions they are respectful and never impatient. I did not have a clue of what I was doing. Their prices are great too on par with everyone else on the internet or in the area. I'm so glad I went with Orange County Pool & Spa In Mohegan Lake. See you guys soon for supplies Thanks Deirdre and Andre...
Anthony
5/5 Stars
I started using Orange County Pools in 1997 and continue to do so today. Customer service has been great. They taught me how to maintain my pool and how to keep an eye out for different things. I've exclusively used their chemicals over the years which has led to perfect water conditions and enjoyment. Whenever a water issue has come up they've always guided me in the right direction. Their pricing has been consistantly competitive so I don't find myself having to shop all over the...
Renee
5/5 Stars
Vinny, Carol, and Ashley, and others, it's always nice to see you and do business with you. Great conversation, smiles, and service. Prices are reasonable and as a result, it makes perfect sense to support a local business which is always a good...
Faith
5/5 Stars
Volt
5/5 Stars
Excellent service!! This place is the best for all your pool needs!! I won't go anywhere...
Brian
5/5 Stars
I bought my pool from Orange County Pools and my experience was great. Vinny was knowledgeable, helpful and patient which made the selection process a breeze. I've also used the service department to open and close my pool. Tom and Kathy were great at the service department. I make all of my purchases at the Mohegan Lake store. Always have products in stock and free water testing. I cant give enough praise to Ashley and Carol. When it comes to customer service , both are top notch. Anytime I've needed help with anything, Ashley and Carol have gone above and beyond to assist me. Thank You Orange County...
Glenn
5/5 Stars
Always fast and friendly service!!! They always have what I need and the answers to any questions I have! Very knowledgeable staff! Carol went out of her way to make sure I got a switch I needed for my heater quickly and at a great price! I've been going there for 20yrs and will continue to in the...
theresa
5/5 Stars
Franca
5/5 Stars
THE BEST! Everything was perfect. From start to finish! The staff and owners are extremely well versed. They work with you and ensure satisfaction.... Vinny was fabulous to work with. no matter how many questions we had or how many times we called, he was ALWAYS available. Installation was fast and easy. Alex was meticulous and thorough.. I highly recommend Orange County...
Maria
5/5 Stars
We have been dealing with Orange County Pools for over 20 years. They stand by their products and resolve any issue you might have. Thank you for great customer...
Franca
By far, The Best in Westchester! Excellent customer service. Installation was flawless! Wonderful...
David
5/5 Stars
4 years ago we were thinking of putting in an above ground pool. We stopped in and spoke to Vinny who jumped right into action. He helped us figure out the size and shape that worked best for our yard and for our wants. Growing up with a pool I had some idea on how to maintain it but I decided to have the staff at Orange County Pools guide us through first year( maintenance and closing). Vinny came personally and walked me through the closing process. We have had a great experience dealing with everybody at the store. Everyone is very personable and are really happy to help. Thank you...
Brendan
Amazing place always have what I need. Chemicals are way stronger then buying from a non pool store and my wife Abigail loves how great they are too. Have changed places in 15...
Elaine Mattos Pagano
The location for us is very convient and the service is wonderful. They have always been able to accommodate our every need for our pool. Kind and courteous staff makes our pool experience a pleasure. We recommend Orange County pools to anyone who needs help with their...
John
Great Service! The people that work there are very honest and...
Dwight
Very knowledgeable and the staff is very helpful
Linda
Your office staff and service manager and service personnel were all very helpful, very efficient and resolved the issue expeditiously! Thank you to all! It is wonderful to have my jacuzzi back so that I can enjoy it regularly! Thanx again to all! I would recommend the service to my...
Steven
Always good service. Always on time. Prices do not magically change once project starts. I have gotten a outdoor basketball/tennis/etc. Hot Tub and outside entertainment center and TV, pool, and now a sauna! Next project outdoor pool...
Erin
As a former employee of Orange County Pools both in Mohegan Lake and in Carmel when that location was open, I can attest to how much this family genuinely cares about your summer fun experience. In a business with a lot of variables, Carol and Vinnie work tirelessly to ensure everyone leaves happy. I encourage all local families to give them a try for all your pool and spa needs! You won't regret...
Janet
5/5 Stars
We just had an inground pool put in and Vinnie and crew were remarkable- very professional and a pleasure to work with. The final price when completely finished was exactly what we were quoted at the beginning (no add ons). He has been, and continues to be responsive to any questions we have about operating the...
Bernaldo
5/5 Stars
Whos
3/5 Stars
Nick
3/5 Stars
Michael
5/5 Stars
Great to do business with
Larry
5/5 Stars
Good place to get the pool/hot tub supplies and advice. The owner is almost always on the phone so ask the girls that run the front desk, if you can catch him off the phone he is definitely good to talk...
Jimmy
5/5 Stars
Good place for your pool needs
Eileen
5/5 Stars
Great, personal customer service. They definately go out of their way to help you! Thanks ocp for being my...
Chris
5/5 Stars
In the process of installing an inground pool. Tyler and gang have encountered many glitches (none are their fault) and have responded quickly and efficiently to each one, always with a smile. The gang works nonstop and clean up after each day's work. All questions (many of them stupid) from me have been answered right away. Communication with the office has been superb! I can't wait to see the final result -- it will be...
Cristian
5/5 Stars
Arber
5/5 Stars
thomas
4/5 Stars
Maggie
5/5 Stars
We had a wonderful experience!! Not only with Carol, who helped us the majority of the time, but all of the staff including the installers!! Everyone was courteous, professional and extremely helpful! We highly recommend Orange County Pools, specifically Carol! The pool is our newest and absolute favorite addition to our home! Thank you Orange County...
Tommy
4/5 Stars
Billy
5/5 Stars
Very friendly and knowledgeable customer service. They have everything you would need or want for a...
Dejan
5/5 Stars
I purchased my pool here. They are always helpful with all my pool needs. I buy all my pool supplies here. Vinnie is always helpful, patient and very...
Melissa
5/5 Stars
Been using OCP for years. They just installed an in ground pool and hot tub. Vinny and his crew are extremely professional and knowledgeable. They provide great customer service and are very...
Alex
5/5 Stars
I purchased a pool from Orange County Pools Mohegan Lake last year & wanted to say what an amazing experience it's been. Vinnie, Carol, Ashley & the rest of the crew are extremely helpful & always accommodating. Thanks so much for all of your help & continued...
Pam Telfer
5/5 Stars
David Favre
5/5 Stars
Adrian
5/5 Stars
As a fellow Coast Spa dealer, I can say that Orange County Pool & Spas have the best quality Hot Tubs available worldwide. A fantastic selection and excellent customer service. Wouldn't go...
Debbie
5/5 Stars
As a fellow Coast Spa dealer, I can say that Orange County Pool & Spas have the best quality Hot Tubs available worldwide. A fantastic selection and excellent customer service. Wouldn't go...
Anne
5/5 Stars
I am a single mother and have NEVER had a pool before. I priced around and Vinny was so helpful in teaching me all there is to know. I did purchased a 24' round pool with the frog leap system and My kids and I have had a great season. I got to know everyone in the store and they are all so friendly and knowledgable. I love that I can bring my water there for testing and and can buy all my chemicals right there. I recently attended a winterize your pool training, just to show that extra special touch the store has, and for first time buyers this was very informative. I would recommend Orange County Pools and Spa to anyone, especially and first time pool...
Rufus
5/5 Stars
OCP recommended their installer Alex to take down an above ground pool and relocate it for me. Both the staff and Alex were very helpful. Alex and I had a misunderstanding, regarding the price he quoted vs. what he would be doing and in the end, he did the right thong and took care of me. As a result, I will be going out of my way to use OCP for all my pool needs, even though there are several other pool stores...
Frank
5/5 Stars
I purchased my pool from Orange Co Pools a few years ago. Since then I have used them for all my pool materials and supplies. Vinny, Carol, Ashley, Ryan and all of their staff have been amazing. They always go out of their way to help you when you come in. This year I purchased a pool heater from them. Vinny was very competitive and had it for me very quickly. I would recommend their store to everyone. They are easy to work...
Dejan Drexi
5/5 Stars
My pool was delivered and installed on time. The staff is very knowledgeable and friendly. I bring my water there for testing every two weeks and I buy all my chemicals there. Thanks for...
Jim
5/5 Stars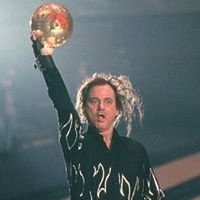 Geoff
5/5 Stars
Rachahd
5/5 Stars
Joe
5/5 Stars
Friendly place to shop. Knowledge personnel
Hector
4/5 Stars
So far we have had a great experience, let's see if I get my free Michael Fhelps t-shirt for liking this page!! 3-4 weeks pool should be...
Lance
5/5 Stars
Orange county pools has the best staff. They are always there to help. From small problems to the...
Miguel
5/5 Stars
M
4/5 Stars
Convenient Pool Supplies In Carmel We bought our above ground pool here a few years ago. Installation was fast and professional. I've had no problems with the pool. I buy almost all my pool supplies here because they give me a discount as I purchased my pool from them. They've got a large showroom and a full line of pool products and toys. They'll special order a part for you if they don't have one in stock. They also sell spas and pool...
New Windsor
4.1 / 5 Stars
275 Windsor Hwy

New Windsor, NY 12553
(845) 565-5777
---
Edward
5/5 Stars
daniel
5/5 Stars
Didn't have the item I needed but were able to give me a substitute item and employee was enthusiastic about getting me the item I...
Stephen
5/5 Stars
Tristen
5/5 Stars
Great service! Wonderful owner! Staff is terrific! David has been amazing! I can't rave about these guys...
Vincent
5/5 Stars
Had my water tested twice tell me what supplies and chemicals are needed and my pool is looking good very knowledgeable staff is happy with the...
Nancy
5/5 Stars
Laila
5/5 Stars
Irene
4/5 Stars
Kelley
3/5 Stars
john
5/5 Stars
Tristan
5/5 Stars
This place doesn't look like much from the outside but let me tell you...they have some great staff. Today they went out if their way to help me troubleshoot my pump/filter system and I didn't even buy it from them! (I did buy a pool from them...in full disclosure). But they took a lot of time to help me and even through in a few pointers for the future. Consummate professionals with a commitment to customer satisfaction! Thank...
Colleen
5/5 Stars
Jack
3/5 Stars
Middle Star rating, retail locations are great, they have most things @ fair prices and are knowledgeable in pool maintenance and equipment, I would recommend - My complaint is the pool opening this year was not great, the last several years was more then acceptable, they always called and noted a few issues and recommended a few repairs, that's all I'd ask for. This year, I'd call it a mess. For $450 or whatever, I would expect the ladders put in, the backwash hose installed and to ensure the the pump was working correctly before they just leave. It was installed but sucking air, they didn't tighten the compression fittings or the pump lid. Not that I'd expect them to repair anything, just a simple "Hey your pump is sucking air, so we didn't run it all day. You need a few PVC parts and a new skimmer basket, this is what we'd recommend etc . . ." My PVC gets brittle over winter because its uncovered. They just dropped a broken skimmer basket in there even though I had new ones sitting right on the deck. They also could have skimmed the top with the net before running the pump all day. I'm not saying a full cleaning, just take 5 mins with the net to get the big stuff off the surface, should have known it was going straight into the skimmer. By the time I got home the skimmer basket was fully clogged and since the basket they put in was broken the debris got sucked into the pump basket which was also clogged. All of this was easily prevented with a few simple swipes of the net OR JUST DON"T RUN THE PUMP. I don't know if they changed guys or whatever but it could have been done correctly or at very least just leave the pump off if they're not sure how it works or suspected there was an issue. Seems like they just flipped the switch and walked away. I sent an email to this effect with no response. So Update 3 weeks later: Not only were the compression fittings on the "pump" not tightened but the filter fittings they hooked up were also not tight. I should have checked them all when I realized the pump fittings were incorrectly installed. The filter fittings ended up failing because they were loose, sprayed 1500 gallons of water into my heater and fried the control board. TIGHTEN the FITTINGS you INSTALL!! - I wouldn't have blamed them for one fitting that failed EXCEPT all 4 compression fittings they hooked up were less then hand tight!! And the fitting that failed was fine after I tightened it...
Caramia
5/5 Stars
I've been a customer for well over 20 years since purchasing my first and only pool . They back everything they sell. The staff are wonderful and very...
Karl
5/5 Stars
Great place to shop for pool stoff
raymundo
3/5 Stars
Joseph Catania
5/5 Stars
The only place I go to for pool supplies and services. I have tried all the...
Ken Fischer
4/5 Stars
Bill
5/5 Stars
Always have what I need.Good sales help.
Michael
5/5 Stars
NBO x
5/5 Stars
David Scott
5/5 Stars
I have been using these guys for 3 years now. They have such a great helpful staff, they are close and convenient and prices aren't bad. I shop here for all our pool supplies and the more I spend the more I earn something back. They tell me how to take care of issues myself so I don't have to pay a fortune for someone to come to my home to do it. We love you guys!! Hope to buy a hot tub...
bluesdriver63
4/5 Stars
Been going here for 20 years, bought my pool here. Mostly just go to check my pool water and buy...
Jose
5/5 Stars
Friendly, knowledge and will treat you with respect. I was treated like...
Amy
3/5 Stars
Dominic
5/5 Stars
Hawk
5/5 Stars
Manuel
5/5 Stars
Excellent attentions. Thanks.
Laura
5/5 Stars
Deborah
5/5 Stars
Michael
4/5 Stars
Oui
5/5 Stars
I can only speak for the New Windsor location. The staff here are extremely knowledgeable and helpful. We have dealt with equipment breaking, filter issues, and now, ALGAE. Each time I come in, I am assisted and guided to the best tools I need to get the job done. They help you make smart purchases for your pool needs. They have even kept from me dropping $$$$$ on aquatic equipment that wouldn't have been helpful to my situation. If they were shady, they would have let me purchase it, but instead they educated me and gave great recommendations on the items and actions I needed to take, preventative and current. They saved me a lot of time and aggravation (online info is quite overwhelming!). So refreshing to have a business know their stuff and be more than willing to help even this most newbie pool owner. They even have a rewards program. Highly recommend! (Have a winter closing service scheduled in October--will update this when that is done!) Oct 8: closing service done in under 1.5 hours. The service crew was great, answered my questions, very knowledgeable and they gave me great advice on maintenance, and things to look out for during the winter and spring. The service was pricey to me ($425 for inground pool closings) but I guess that is what you pay for a service you could possibly do on your own. I can't-I have tons of knee problems so the price was okay for me to get it done, just a bit OUCH at the same time). As a first time pool owner, I'm clueless on what to do anyways so it worked for me. I hope to be able to do it on my own next year. I'd hire them if you unsure or unable to close your pool on your...
Kim
5/5 Stars
I could not be happier with the staff and owner!! We had a lot of trouble with our pool this summer. We could not seem to get it clear. Vinny and his staff went above and beyond to get our pool clear and the kids swimming before the end of summer, often not at our expense. I will never go anywhere else. Thanks...
Ray
4/5 Stars
joel
5/5 Stars
Nice store and big selection
Kim
5/5 Stars
No other pool store as accommodating!
Ben
5/5 Stars
I had a wonderful experience dealing with this company. The owner, Vinny is a stand up guy. They really know how the ask the right questions to ensure your purchase is the right one. You'll be crazy to go elsewhere for your pool needs. Thanks...
Brittany
5/5 Stars
I had poor experiences with some suppliers closer to where I live but thankfully, I found this place. I appreciate the experienced and knowledgeable staff that guided me though the learning curve of maintain a pool. They ask the right questions to help guide a newbie to better understand the delicate chemistry balancing act that I didn't realize came with owning a pool. Also not too ignored, these guys do a more thorough test of your pool water than some of the other...